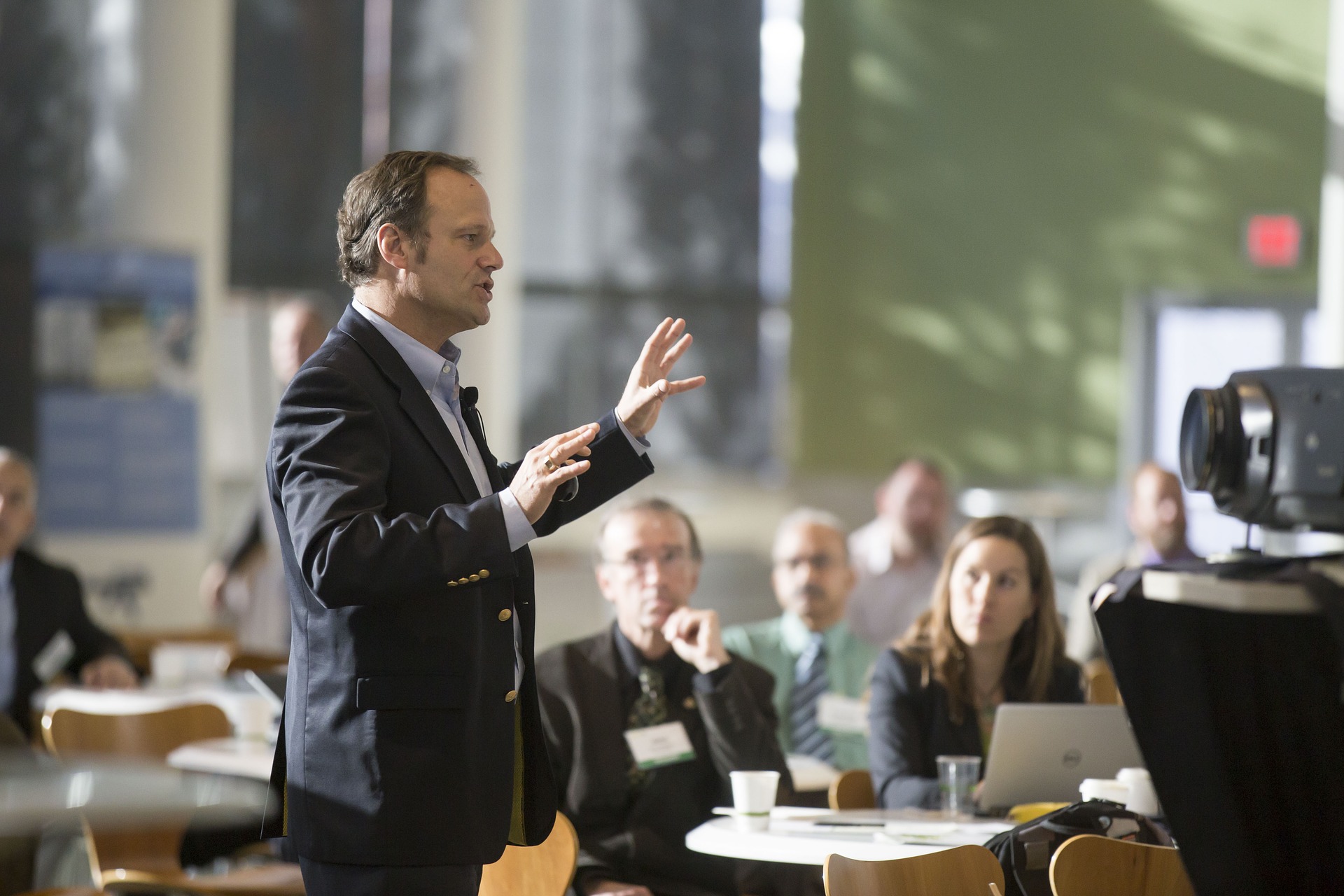 Executive Speaking Experience
May 20, 2019 @ 8:30 am

-

May 21, 2019 @ 5:00 pm

|

$1900
Public Speaking & Presentation Skills Training
Two-day intensive course, limited to six participants. A powerful, personal program with extensive one-on-one coaching and feedback, focused on public speaking and presentation skills for individuals. Learn how to deal with anxiety and develop poise and presence, prepare for different audiences and gain confidence in your own personal style.
Learn to knock their socks off (or draw in an intimate audience) and command the room!
Get hands-on, interactive exercises, personalized one-on-one coaching, and written evaluations through ten or more videotaped practice sessions. Develop audience connection, real-time response and buy-in. You'll learn how to handle confrontational issues and respond to Q & A with authority. It's one-on-one coaching and critiquing with a true "laboratory" approach.  All of it allows you to practice and think on your feet.
What to expect
Two full days: a rich, intensive and personal learning experience in a supportive environment
Limited to six participants, each of whom receive lots of individual attention and speech coaching
At least 10 personal video taping sessions followed by evaluations
One-on-one coaching and critiquing with a true "laboratory" approach
Practice with responding to all-important Q and A and thinking on your feet
Breathing and relaxation techniques
Tips on organizing and presenting fact-filled, persuasive content
Written pages of personalized, constructive feedback to take home
A binder jam-packed with tips, resources, guidelines and articles
Follow-up for upcoming speaking events
Lynda Paulson's popular book, The Executive Persuader
I wish I'd had it years ago! Mandatory for anyone who communicates for a living.